Fire Tech Engineers is a registered firm headquartered at Naroda (Ahmedabad), India as Designer, Consultant, Supplier, for all type of Thermal Equipment like as, FBC Hot Air Generator / FBC Steam Boiler / FBC Thermic Fluid Heater.
Designing, Fabrication, Supplying & Commissioning of above equipment is a specialty of Fire Tech Engineers using all modern / latest techniques.
Fire Tech Engineers is known for placing special emphasis for providing long lasting, reliable & techno economical viable solutions to the end users without giving much importance to the financial gains aspect of the business.Fire Tech Engineers believes in making relationship rather than carryout business only for the sake of monetary gains.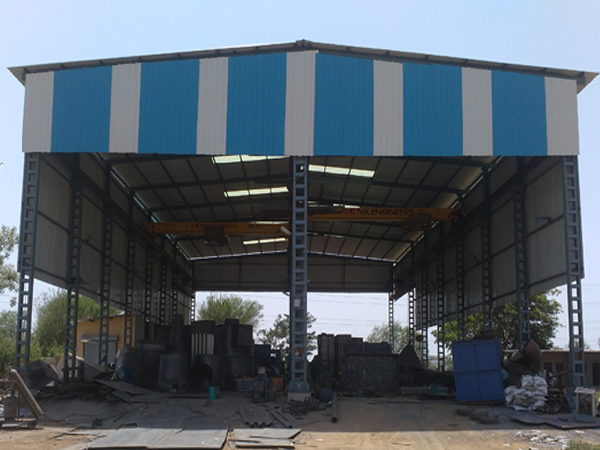 With an unconventional attitude, Fire Tech Engineers today has achieved the reputation for providing personalized quality services to client with an emphasis on severity of requirement. Client finds a unique work culture where the client is the a responsibility and not a liability.
Fire Tech Engineers is a rapidly growing in the field for providing Fire Tech – economical viable solutions for various process plants.
Fire Tech Engineers focuses its activities only, in areas, where it can hold its own against the best in the industry. Fire Tech Engineers Places its faith in providing the guidance instead of being guided.
Our competitive, on time and on price business strategy creates the unique culture for technology partnerships. We combine process innovation, custom & packaged development and training care to deliver rapidly end to end business system, solutions and personalized care which creates immediate bottom line aspect.
As such Fire Tech Engineers and group of company has actively involved for handing Approx Rs. 70 million works for providing designing, consultancy, supplying & fabrication works.